Guidelines For Living
with Harold Sala and Bonnie Sala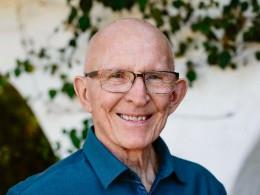 How Do I Prevent Moral Failure?
Friday, May 22, 2020
Your telephone rings or you meet someone in the parking lot of the church and you are asked, "Have you heard about (and the name of a popular Christian leader is mentioned)?  Your friend begins to relate a sordid story of moral failure and your immediate reaction is, "I never thought it could happen to that person!  I just saw a feature on his leadership and accomplishments in a leading periodical.  I just can't believe he would do that!" You are shocked and stunned. Yes, you know that the best of men are but men at their best, but you always felt that this person was a cut above the moral failures that have besmirched the cause of Christ and brought shame and reproach to a broken-hearted wife and family. 
Recent Broadcasts
Featured Offer from Guidelines For Living