Guidelines For Living
with Harold Sala and Bonnie Sala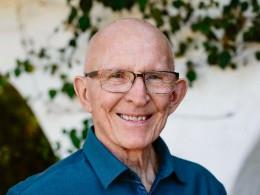 How Do You Know You Can Trust God?
Friday, July 19, 2019
The lovely Galilee in Israel is approximately fifteen miles in length and averages some five to seven miles across.  The entire Jordan valley is cradled in what was once a geographic or seismic rift that runs from the slopes of Mt. Hermon in the north to the Dead Sea some 1300 feet below sea level in the south. Galilee, however, is located about in the middle of that fault--about 700 feet below sea level.
Recent Broadcasts
Featured Offer from Guidelines For Living