Guidelines For Living
with Harold Sala and Bonnie Sala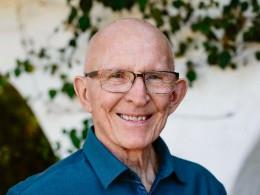 How to Hear God's Voice
Friday, January 11, 2019
Before they put astronauts aboard the spacecrafts that were sent to the moon, scientists used a rather elaborate system to keep the missiles on the right path in space. It seems that, in spite of their great accuracy, the missiles would deviate from the correct trajectory and wander off course.  The slightest deviation would, of course, cause them to go hurtling off in space forever, and miss the moon entirely.  To correct the deviation, scientists installed receivers in the rockets. From Cal‑Tech's Jet Propulsion Laboratory, a message would be radioed through space to the missile.  The receiver aboard the spacecraft would translate the message, causing the great retro-rockets to fire for a precise number of seconds to correct the course of the space missile gone astray.
Recent Broadcasts
Featured Offer from Guidelines For Living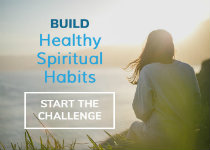 Build 5 Healthy Spiritual Habits
Take the 5-week email challenge to develop 5 healthy spiritual habits that will help you live a better life and bring you closer to God.