Guidelines For Living
with Harold Sala and Bonnie Sala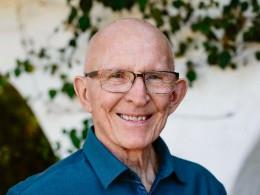 What Does God's Sovereignty Mean To Me?
Friday, July 31, 2020
Two brothers are scuffling in a disagreement.  Down on the floor they tumble, fists flailing.  Soon enough, the older brother manages to end up on top of the younger brother, who wails, "You're not the boss of me!"    And, it's true.  Mom or Dad is the real boss.  Hopefully we have long ago abandoned tussles with our siblings, but how often do we wrestle over the right of God to rule in our lives?
Recent Broadcasts
Featured Offer from Guidelines For Living