Guidelines For Living
with Harold Sala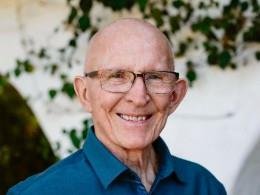 What Does The Bible Say About Discipleship?
Tuesday, May 30, 2023
In both Marxist and revolutionary circles Jesus gained new prominence as one who had the courage to be different, as one who greatly changed the course of history. Jesus laid it on the line with His followers. He didn't sugarcoat the challenge. In fact, there were times when He actually made it difficult for men to follow. He believed that a nucleus of really dedicated men and women could accomplish far more than an army of Sunday warriors who tipped their hats to Him on Sunday morning and forgot Him for the rest of the week.
Recent Broadcasts
Featured Offer from Guidelines For Living
Reset Devotional
Start fresh daily with truth and grace from God's Word! A 20-Day Devotional Reading