Guidelines For Living
with Harold Sala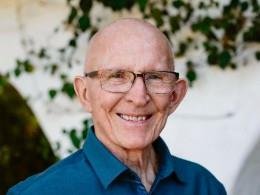 What Happens When Culture Clashes With Faith?
Monday, April 26, 2021
Never has a generation wanted more from its culture that only Jesus Christ could provide than our present one.  Like what?  The comforts of prosperity including a home and car, happiness, and money in the bank.  When that is the driving force of a society, vast numbers of people buy into the God-will-deliver-the-goods mentality, expecting Him to be the great provider of our expectations.  This also explains why there are so many broken homes in the Christian community, why vast numbers of people own Bibles but never read them, go to church periodically and consider it to be pretty good entertainment but are unaffected by what they experience.  They face the same problems with their kids – drugs, sexual activity and its consequences – as those who make no pretense to having any relationship with God.
Recent Broadcasts
Featured Offer from Guidelines For Living