Guidelines For Living
with Harold Sala and Bonnie Sala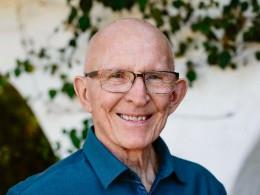 Who Determines Right And Wrong?
Wednesday, April 1, 2020
I was in Liberia with a missionary friend when a young man began to verbally assault us for the injustices which had been perpetrated by the slave traders long ago.  After a few moments, I pointed to the missionary with my thumb and said, "Excuse me!  But I don't think you know why this man is here.  He's working at the ELWA radio station.  Nobody pays him.  He raised his own support to come here.  He and his doctor friends at the hospital are delivering your babies.  They are saving the lives of your people.  He's here to help you.  I'm here because I love people, and I'm responsible for myself, not for what my forebears did 200 years ago."
Recent Broadcasts
Featured Offer from Guidelines For Living