Guidelines For Living
with Harold Sala and Bonnie Sala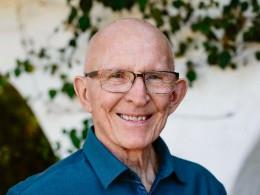 Who Is Jesus To You?
Wednesday, June 26, 2019
Night had draped its dark curtain around the Sea of Galilee.  The Palestinian sky, which usually had countless stars, was darkened with an ever-increasing number of black storm clouds. Thirteen men made their way to the water's edge.  One by one they entered a waiting ship, and when all were on board, they launched out onto the choppy waters, and steered for the opposite shore.
Recent Broadcasts
Featured Offer from Guidelines For Living