Hope For The Heart
with June Hunt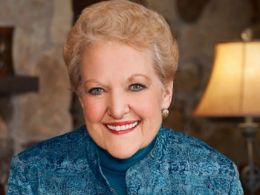 The Steady Anchor of Hope
Wednesday, April 24, 2019
Where is your hope? During those times when you doubt God or question what's happened in your life, where do you turn?  June Hunt says, "There are no hopeless situations, only those who have grown hopeless." Listen as she connects us to hope ... the one true hope that can be the Anchor of Your Soul.
Recent Broadcasts
Featured Offer from Hope For The Heart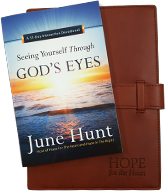 Become a Friend of Hope and receive your free gift
For monthly partners giving $30 a month or more will receive June Hunt's 31-day devotional, Seeing Yourself Through God's Eyes, plus a Hope For The Heart leather bound journal. Thank you for your commitment to become a monthly donor of Hope For The Heart. Your gift helps spread the hope of Christ around the world.