Hope In The Night
with June Hunt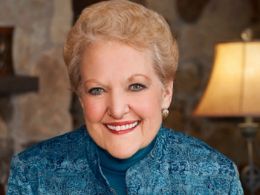 HITN for 1/10/2019: Abortion Prevention, Fear, Depression, Salvation
Thursday, January 10, 2019
Hope In The Night has celebrated 20 years of late-night ministry. There are no in-studio guests on Hope In The Night, just June Hunt and her announcer and co-host, veteran Christian broadcaster Roger Manning. The "guests" on this program are the callers, and they're treated with careful respect, rather than being rushed, dismissed and replaced. This compassionate approach is based on June's profound belief in the importance of every individual with whom she communicates, in person or on the air. If you would like to talk with June on the air about a situation in your life, call 1-800-NIGHT-17 (1-800-644-4817).
Recent Broadcasts
Featured Offer from Hope In The Night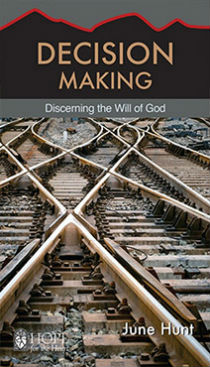 Decision Making: Discerning the Will of God
For your generous onetime gift today, we'll send you a copy of June Hunt's minibook Decision Making: Discerning the Will of God as our way of saying thanks for helping equip others with God's truth. This practical resource can help you as you seek God's direction in all of the decisions ahead in the coming year.