Hope Ministry
with Inseong Kim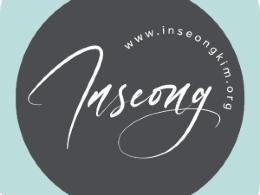 Biblical Justice: Answers for Difficult Days: Ben Quine Christians Engaged II
Sunday, November 19, 2023
The video series also features insights from well-known ministry leaders, including David Barton, Wall Builders; Kerby Anderson, Probe Ministries; Stuart Greaves, International House of Prayer in Kansas City; the Hon. Scott Turner and Dr. Jeremiah Johnston, Prestonwood Baptist Church; Kyle Lance Martin, Time to Revive; Matt Lockett, Justice House of Prayer, Bound4Life, and Dream Stream Company; Will Ford, 818TheSign and Dream Stream Company; Lea Patterson, First Liberty Institute; and Seth Young, attorney. Anderson, president of Probe Ministries, said he believes this series will help resolve confusion "at a time when many Christians are talking about 'biblical justice,' and then we hear [increasing calls for] 'social justice.'" And, Wall Builders President David Barton shows how "biblical principles are enshrined in our nation's founding documents," claiming 92 percent of the sources cited by the founders when writing the U.S. Constitution were derived from the Bible or biblical philosophers. https://christiansengaged.org/classes Ben Quine is the Director of Curriculum & Strategic Ministry Partnerships for Christians Engaged. He co-produced Biblical Justice: Answers for Difficult Days with President Bunni Pounds. His Bible studies in the Answers for Difficult Days series equip churches and individual believers to address the hot-topic issues our culture is wrestling with today, from the foundation of Scripture. Ben has also served as a consultant, assistant, and co-author with Cornerstone Curriculum. He is the editor of The Worldview Library, a series of classical literary works with student helps. He has also co-created K-12 worldview and history courses on Art and Music. Trained as a classical pianist and instructor, his students have performed from local festivals and competitions to Carnegie Hall. Ben's heart is to equip the Church with Bible studies and curriculum that will answer our culture's questions from God's Word, and to teach the Biblical Worldview to the next generation.
Recent Broadcasts
Featured Offer from Hope Ministry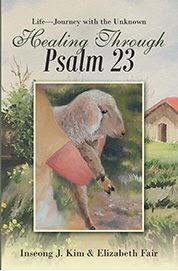 Psalm 23
We live in a broken world with full of challenges, failures, and disappointments. As life continues, many unknowns lie before us that can weigh us down, inflicting wounds that often get buried or ignored. We have been created to thrive in our relationships with God, our family, our neighbors and ourselves. By knowing that God is our Good Shepherd, understanding the identity that we have as his precious sheep, we can find rest and healing in our souls. Through this humble book, Healing Through Psalm 23, may God comfort you who are suffering, who are in pain, who need forgiveness; may you know God, walk confidently and grow into the maturity of coming alongside others in their journey of healing.