Insight for Living
with Chuck Swindoll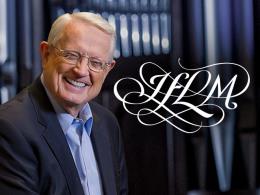 Almost Home, Part 1
Wednesday, January 9, 2019
Are you tired of dead religion filled with lifeless routines that leave you spiritually empty? As Moses prepared the Israelites to enter the promised land, he told them to return to the basics. He wanted them to stay fervent in their faith and foster their relationship with God. God's heart is in relationships, and that's where He wants our hearts to be too. Join Chuck Swindoll and return to the basics of your faith, cultivating your relationship with the living God through Jesus Christ our Lord.
Recent Broadcasts
Featured Offer from Insight for Living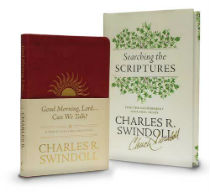 Tools for Discovery in 2019
In Searching the Scriptures, Chuck Swindoll shows us how to dig deep into Scripture and feast on its profound truths. His devotional Good Morning Lord . . . Can We Talk? helps you meet with God on a daily basis.