Insight for Living
with Chuck Swindoll
As Dawn Arrived . . . He Arose, Part 2
Thursday, April 9, 2020
Imagine what it was like for the disciples to experience Good Friday in real time. It was anything but a "good Friday." In fact, those who were friends of Jesus were completely confused. How could the Son of God succumb to brutal punishment by His adversaries? Chuck Swindoll allows this story to unfold to help us enter into the fullness of the Easter miracle.
Recent Broadcasts
Featured Offer from Insight for Living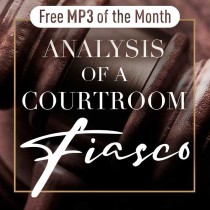 Analysis of a Courtroom Fiasco
Jesus lived His entire life without doing anything wrong. Yet He suffered a punishment normally reserved for the worst criminals. Yet, as we see in this free MP3, He stayed calm and spoke the truth with dignity. Let's imitate Christ in our response to the injustices we experience.