Insight for Living
with Chuck Swindoll
He's the Alpha and the Omega, Part 1
Tuesday, November 29, 2022
Standing in eternity and, yet, working within time, Jesus is the Alpha and Omega, the first and the last! Pastor Chuck Swindoll teaches from Revelation, illuminating how Jesus is the author and the finisher of our faith. Even more, Jesus is the origin of creation and the end toward which and for which everything culminates! Elevate your thoughts about the One who created you and embrace more deeply your God-given purpose!
Recent Broadcasts
Featured Offer from Insight for Living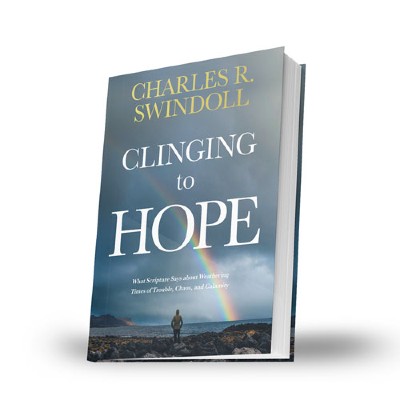 Brand-new Book by Chuck
Learn more about the book Clinging to Hope and how you can download the introduction and first chapter for free. This book will equip you to be better prepared for the unexpected tests that are coming your way!