Insight for Living
with Chuck Swindoll
Let's Meet the King, Part 2
Thursday, January 14, 2021
In this flyover of Matthew's gospel, Pastor Chuck Swindoll prepares you for a fresh look at King Jesus. As a disciple, and a former keen-eyed tax-collector, Matthew gives us an intimate and carefully crafted portrait of Israel's Messiah who came as the Son of God and whose resurrection made Him the Lord of history. . Get the big picture of Matthew's account—from Jesus' arrival to His Great Commission—in this opening sermon of Pastor Chuck's series titled The King of Kings: A Study of Matthew.
Recent Broadcasts
Featured Offer from Insight for Living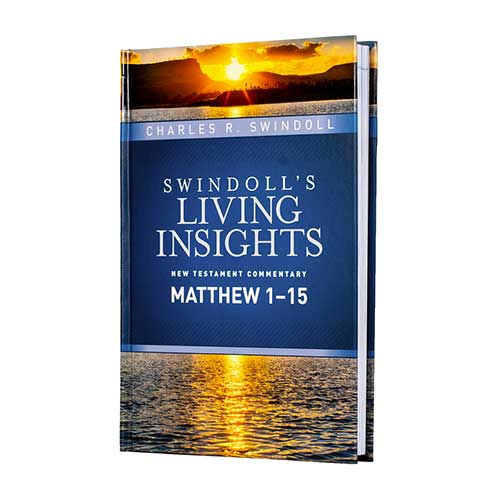 Swindoll's Living Insights NT Commentary: Insights on Matthew 1-15
Insights on Matthew 1-15 combines verse-by-verse commentary, charts, maps, photos, key terms, and background articles with practical application. It also includes parallel presentations of the NLT and NASB before each section. This volume is a must-have for pastors, teachers, and anyone else who is seeking a deeply practical resource for exploring God's Word.