Insight for Living
with Chuck Swindoll
Shake and Shine!, Part 3
Monday, March 1, 2021
No one needs convincing that we live in a dangerous world enmeshed in spiritual darkness and moral decay. So how should we as God's children live in such a world? Jesus told His followers not to embrace the world . . . nor to sprint away from it. He charges us all to shake and shine our way through life as spiritual salt and light. In his sermon on Matthew 5:13–16, Pastor Chuck Swindoll unfolds Jesus' powerful charge to encourage you to live out this ancient yet timeless directive today.
Recent Broadcasts
Featured Offer from Insight for Living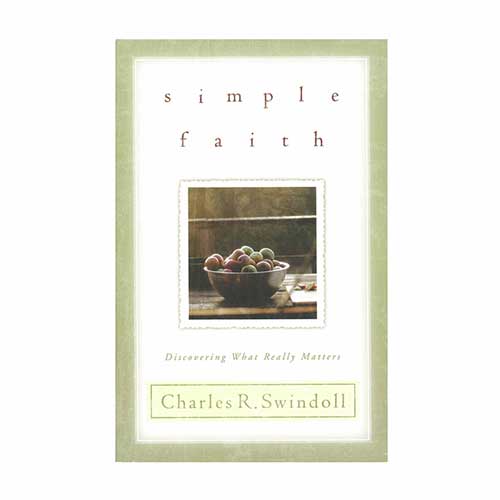 Discovering What Really Matters
Simple Faith isn't about adding more religious demands to an already complicated existence. It's about getting out of the cage and finding your way back to freedom, peace, and resting in Jesus Christ—back to the life He taught and, more importantly, He lived.