Insight for Living
with Chuck Swindoll
The Lamb That Was Slaughtered, Part 3
Friday, November 8, 2019
Woven throughout the entire Bible we find repeated references to sheep. Long before Jesus was born to Mary and Joseph, this imagery foretells His coming to earth in complete humility. Chuck Swindoll explains how beautifully this reference embodies the heart of the gospel. Our primary text is Isaiah chapter 53, but we'll survey several New Testament passages together.
Recent Broadcasts
Featured Offer from Insight for Living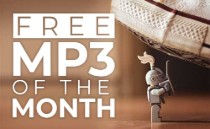 Hope Beyond the Culture: How to Shock the Pagan Crowd
Throughout the New Testament, we read of the changed life that follows genuine conversion. This radical series of changes results in a new direction, an alteration of our habits and pursuits as well as our choice of close friends. Interestingly, as far back as the first century, Peter wrote of all these things. Let's look closely at these six verses (1 Peter 4:1–6) and discover what causes unbelievers to be so surprised (and angry) at us.