Insight for Living
with Chuck Swindoll
Try Standing in Joseph's Sandals, Part 3
Friday, January 22, 2021
From just a brief appearance in a few verses that cover the beginning of Jesus' life, we learn a great deal about the man, Joseph, who would raise heaven's Son as his own. Joseph exuded humility and faith as he fully obeyed God's leading even though he never fully understood it. Develop a new appreciation for Mary's husband, her greatest advocate, and learn how to follow God in difficult circumstances.
Recent Broadcasts
Featured Offer from Insight for Living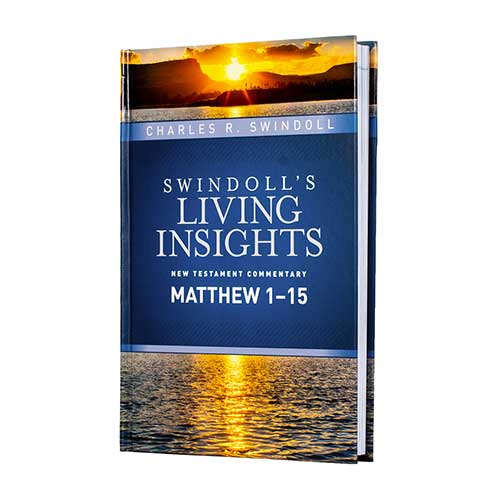 Swindoll's Living Insights NT Commentary: Insights on Matthew 1-15
Insights on Matthew 1-15 combines verse-by-verse commentary, charts, maps, photos, key terms, and background articles with practical application. It also includes parallel presentations of the NLT and NASB before each section. This volume is a must-have for pastors, teachers, and anyone else who is seeking a deeply practical resource for exploring God's Word.