Jewish Voice
with Jonathan Bernis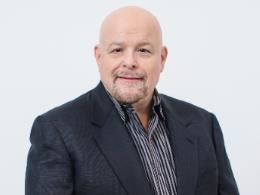 An Exclusive Interview with Erick Stakelbeck
Sunday, October 18, 2020
To support this ministry financially, visit: https://www.lightsource.com/donate/1153/29Jonathan talks with one of the most prominent experts on the Middle East conflict: Erick Stakelbeck. Erick is an author, teacher and host of the Christians United for Israel program, The Watchman. Hear the remarkable ways God is working through the small but influential country of Israel during these unprecedented times. Discover how the events unfolding right now in the Middle East will affect everyone no matter where they live and how they relate to the Bibles prophecies. Youll hear how Israel is partnering with the U.S. during the global COVID-19 pandemic and learn examples of their ground-breaking medical research and innovation. Youll get an inside look at how the Israeli military has adapted to address both health and military concerns amid alarming, escalated security threats. And youll hear an update on one of the biggest threats coming out of the Middle East today. Plus, Jonathan shares keys to calming stress and managing worry during these unpredictable times.
Recent Broadcasts
Featured Offer from Jewish Voice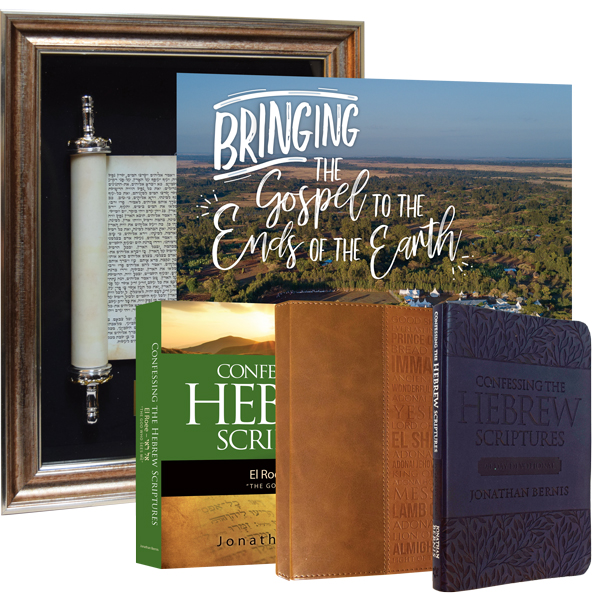 Book, Calendar, Devotional, Journal, and Torah Shadow Box
This package includes: Confessing the Hebrew Scriptures – El Roee – The God Who Sees Me: Do you ever feel unseen, unknown? Take heart; your God sees you. He knows everything about you and loves you beyond measure. Scripture tells us that faith comes by hearing the Word of God. This eighth volume in the Confessing the Hebrew Scriptures series, El Roee is filled with beautiful photographs and encouraging verses to help you discover the power of meditating on God's Word and speaking its promises. It contains Old and New Testament Scriptures written in English, Hebrew, and the transliteration from Hebrew. A CD includes Scriptures spoken in Hebrew, enabling you to learn pronunciation and begin confessing these uplifting verses for yourself. This lovely hardcover book also includes a link for convenient online listening to the Hebrew. Take hold of the promises made by the God who sees you, and watch your faith grow as you confess His word in the Lashon HaKodesh, the Holy language of Hebrew.; 2021 Jewish Voice Wall Calendar: The exclusive 2021 Jewish Voice wall calendar features beautiful full color photographs of the work and people your support touches around the world. This 12-month calendar notes biblical holidays as well as those for the U.S., Canada, U.K., and Israel. You'll also find corresponding Hebrew months, information about the Jewish holidays and an overview of JVMI's work. Each month focuses on a different aspect of the life-changing ministry Jewish Voice accomplishes through you.; Names of God Journal: Enjoy the benefits of keeping a journal. Journaling can help reduce stress, bring clarity to your thoughts, help you process life events, and spark new ideas. Whether you for recording your thoughts, study notes or prayer items, this Names of God Journal offers you encouragement. The leather-like, dual-tone, brown cover is debossed with 21 of the names of God found in Scripture. Each of the 400 lined pages is edged in gold and includes a Scripture verse. A ribbon bookmark will keep your place. The journal measures 5.5" W x 8.25" H, giving you ample room to write while remaining a perfect size to carry along with your Bible or other books.; Confessing the Hebrew Scriptures 90-Day Devotional: Take a deeper look into some of the encouraging verses contained in the first six volumes of Jonathan Bernis' Confessing the Hebrew Scriptures series. You'll read inspiring insights about The Lord Almighty and God as your Healer, Peace, Provider, Righteousness and Shepherd. Each devotion includes a verse written in English, Hebrew and the Hebrew-to-English transliteration. Watch your life transform as the daily Today's Confession section helps you proclaim and stand on the truth of God's Word. This devotional has a leather-like cover that is a dual-tone blue with a beautiful, debossed leaf design. A ribbon bookmark and pages with sliver-gilded edges complete the fine quality presentation of a devotional sure to bless you for years to come.; Torah Scroll Shadow Box: The Torah scroll is a highly revered and celebrated part of Jewish faith. It is a tangible representation of God's connection to His Chosen People, and the Torah is treasured. The Torah Scroll Shadow Box contains a small Torah scroll written in Hebrew and displayed behind glass against a black background. The Torah is one continuous roll wound onto a metal frame with handles. This beautiful presentation is the perfect size for your home or office and measures 11" x 13". The shadow box includes a small, metal plaque with the Jewish Voice name and logo to remind you of our appreciation for your compassion and the lives you've helped transform through your support.