Jewish Voice
with Jonathan Bernis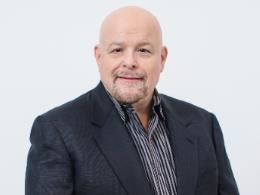 Jonathan Bernis & Jonathan Cahn | The Oracle, Part 1
Sunday, July 26, 2020
To support this ministry financially, visit: https://www.lightsource.com/donate/1153/29 Could an ancient prophecy and a mysterious ordinance given in a Middle Eastern desert more than 3,000 years ago be determining the events of our day? New York Times bestselling author Jonathan Cahn joins Rabbi Jonathan Bernis to unveil his latest book, The Oracle. You'll learn about the fascinating Jubilean mysteries uncovering a revelation so big that it lies behind everything from the rise and fall of empires and nations (even America), to events of modern times and prophecies of what's yet to come. Join Rabbis Bernis and Cahn as they discuss the stunning truth that lies behind End‐Time prophecy and the mystery of the end of the age. Jonathan Cahn is a Messianic Jewish pastor and biblical scholar. He leads Hope of the World Ministry and is a four-time New York Times best-selling author.
Recent Broadcasts
Featured Offer from Jewish Voice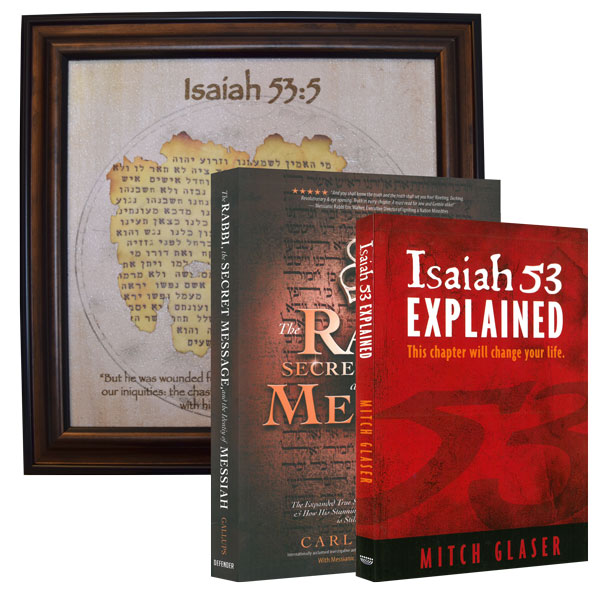 Identity of the Messiah and Isaiah 53 Framed Art Package
The Rabbi, the Secret Message and the Identity of the Messiah, book by Carl Gallups: It all started with a simple note. In 2005, Israel's most venerated Orthodox rabbi, Yitzhak Kaduri, claimed he had met the Messiah in a vision. He wrote that name in an encoded message and instructed his ministry to open it and post it on his website one year after his death. In January 2007, it was posted, and a few weeks later was decoded. The name was Yeshua/Jesus! If you thought you knew this story, rest assured, you don't. Carl Gallups, along with Messianic Rabbi Zev Porat from Tel Aviv, present the never-before-told, shocking back-story of this fascinating event and the subsequent attempts to hide it. This saga is riddled with intrigue, obfuscation, fake news, the destruction of key evidence, a coordinated false information campaign, eye-witness testimony, and more. The account reads like a mystery novel. But this is not fiction; Isaiah 53 Explained, book by Mitch Glaser: In "Isaiah 53 Explained" you will come face to face with a pivotal passage in the Jewish Bible that has the power to change your life. As you journey through this chapter you will examine the historical trustworthiness of the Scriptures, meet the God who predicts the future and brings it to pass, and discover the most soul-satisfying relationship in the world. All you need is an honest mind and an open heart. Isaiah chapter 53 is a powerful portion of the Bible. You may already understand its full meaning, but do you know how to guide others to discover it? "Isaiah 53 Explained" can help you; Isaiah 53 Framed Wall Art: One of the most powerful Messianic passages in the Holy Scriptures is presented in this beautiful, framed piece of art for your wall. An ancient Hebrew manuscript of Isaiah 53:5 is replicated here on an aged parchment-like background with the English text below. "But He was pierced for our transgressions, He was crushed for our iniquities; the punishment that brought us peace was upon Him, and by His wounds we are healed." This dramatic piece will give testimony of Yeshua HaMashiach (Jesus the Messiah) to all who see it in your home or office. Includes classic wooden frame with glass and sawtooth hanger, and it measures 16.5" x 16.5".