Jewish Voice
with Jonathan Bernis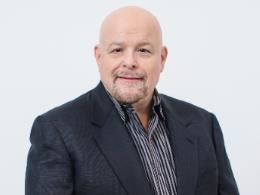 Sukkot - Dwell with the Lord
Sunday, September 27, 2020
To support this ministry financially, visit: https://www.lightsource.com/donate/1153/29Sukkot, or the Feast of Tabernacles, includes an intriguing observance. Join Jonathan Bernis and Ezra Benjamin as they discuss the last of the Fall Feasts prescribed by God in Leviticus 23. Discover the meaning behind this Feast and how it can encourage your faith. Jonathan and Ezra share personal memories of celebrating Sukkot and expound on its prophetic element yet to be fulfilled.
Recent Broadcasts
Featured Offer from Jewish Voice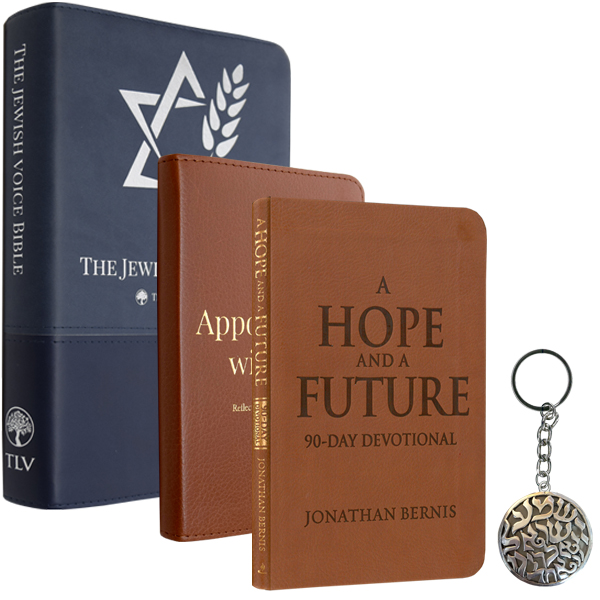 Book, Hope Devotional, Jewish Voice Bible, and Shema Keyring
This package includes: Appointments with God: Reflections on the Jewish Feasts - Through the Feasts, God established "appointed times" for Jewish people to mark a variety of remembrances, offerings and celebrations. The Jewish Feasts provide us opportunities to enrich our faith by entering into God's presence to connect with Him around a theme of His choosing. Gentile Believers in Yeshua have much to gain by understanding the Jewish Feasts as well. Appointments with God includes teachings and devotions about each Feast as well as daily devotions for Passover, Sukkot and Chanukah. It presents many Scripture readings, insightful questions and designated spaces to record your thoughts. This book will guide you to find deeper meaning each year in these appointments with God.; A Hope and A Future 90-Day Devotional, book by Jonathan Bernis - The Believer's walk is about having abundant life, and God doesn't want His children living in a state of condemnation and defeat. Featuring the compelling teaching of Rabbi Jonathan Bernis, this 90-day devotional will empower you to fulfill your destiny, rediscover hope, and live in confident expectation of God's good plans for your future. No matter what you've done or what you're facing, God can deliver you out of life's trials and tribulations and help you fulfill your ultimate destiny while on this earth. As you meditate on each day's teaching – based on the encouragement of Jeremiah 29:11 – you will discover how to apply the true meaning of Jeremiah's prophecy in your life and receive what your heavenly Father desires to give you – a hope and a future.; Shema Keyring - "Hear O Israel, the Lord our God is one." These words from Deuteronomy 6:4 begin one of the most important declarations of the Jewish faith, the Shema. The Shema is contained inside mezuzahs on the doorposts of Jewish homes, and it is a central part of morning and evening prayers in Judaism. This beautifully designed, pewter keyring bears the opening words, in Hebrew, of this fundamental message of faith in the God of Abraham, Isaac and Jacob.; The Jewish Voice Bible - The Jewish Voice Bible presents the Holy Scriptures in the Tree of Life Version (TLV) with an abundance of special features to enrich your Bible reading. The TLV Bible translation unites Old and New Covenants with a consistent Hebraic perspective. It introduces important Hebrew words that clarify scriptural meaning and restores names to their original Hebrew. The Jewish Voice Bible includes such helpful tools as: Weekly Scripture readings from the Torah, Writings and Prophets, and the New Covenant, Important Messianic prophecies and their fulfillments, Guidance to help you lead someone to Yeshua and prayers for accepting Yeshua, Shabbat prayers and blessings, Overview of biblical feasts and holidays, Map of 21st century Israel, Key Scriptures revealing God's ongoing covenant with Israel, Hebrew word glossary and 82 artist illustrations, Intercessory Prayer Guide for Israel, Overview of the "Lost Tribes of Israel". This Bible has a dual-tone, blue leatherette cover with silver lettering matching silver-gilded pages. It measures 6.5" W by 9.375" H and fits the JVMI Bible Cover.