Jewish Voice
with Jonathan Bernis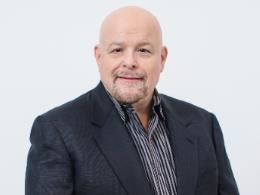 The Shema - A Declaration of Faith
Sunday, November 22, 2020
To support this ministry financially, visit: https://www.lightsource.com/donate/1153/29Jonathan and Ezra discuss the most important commandment in Scripture, one that sums up all the others. Discover how the Shema is not onlythe declaration of the Jewish people but also a universal confession of the Word of God. Youll gain a deeper understanding of the vital passage found in Deuteronomy 6:45 as Jonathan and Ezra explore the Hebrew words contained in it. Youll learn about the two prayers most often declared at Jewish gatherings and why as Jesus confirmed they are core to your faith as a Believer.
Recent Broadcasts
Featured Offer from Jewish Voice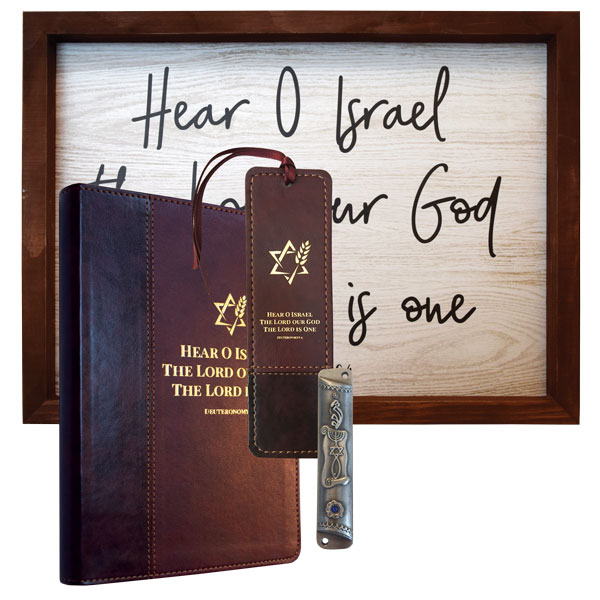 Grafted-in Mezuzah and Plaque Package
This package includes: Grafted-in Mezuzah - A mezuzah is a small container with a scroll of the Shema from Deuteronomy chapter 6 inside. It's placed on the doorposts of homes in accordance with the Torah's command. The "grafted in" symbol ­ – a Christian fish, Jewish star, and menorah ­– and a dash of sparkling color adorn this pewter-colored, metal mezuzah. Placed on your doorpost it will remind you of the Torah's commandment to remember God's Word, that He is one, and also to pray for Israel.; Hear O Israel Bookmark - Keep your place in any book with this deluxe, leather-like bookmark. This dual-tone, maroon bookmark has matching stitching around the edges to ensure a durable, long life. The words of Deuteronomy 6:4 – "Hear O Israel, the Lord our God, the Lord is One" – are debossed in gold foil on the front, and a maroon ribbon complements the design and adds functionality for marking your page. Bookmark measures 1.5" W x 5.5"H, plus the ribbon.; Hear O Israel Journal - This handsome journal has many uses. You can use it to record your personal thoughts, Bible study notes, or prayer requests. Each of the 400 lined pages is edged in gold and includes a Scripture verse. A maroon ribbon bookmark will keep your place. The leather-like cover is dual-tone maroon with matched stitching and is debossed with the words of Deuteronomy 6:4 – "Hear O Israel, the Lord our God, the Lord is One." This striking journal measures 5.5" W x 8.5" H.; Hear O Israel Plaque - Hear O Israel, the Lord our God, the Lord is One! The words from Deuteronomy 6:4 are the cornerstone of the Jewish faith. Yeshua affirmed them when He declared that He and the Father are One (John 10:30). This wooden plaque will offer spiritual truth and inspiration as it adorns your wall. The plaque measures 15.5" H x 11.5" W and has a saw tooth hanger for mounting.