Leading The Way
with Dr. Michael Youssef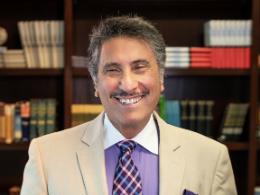 Discover Its Joy in the Workplace
Wednesday, December 12, 2018
If you're an employer . . . or an employee, then the Bible has words of encouragement for you!  Listen to these words on the next Leading The Way!
Recent Broadcasts
Featured Offer from Leading The Way

December Gift Challenge
This month, generous partners have committed $1 million to Leading The Way, and we are challenging all our partners to help match their gifts. Join us as we boldly proclaim the Gospel through 24/7 broadcasting, disciple new believers in closed countries, and provide hope that is revolutionizing lives here at home and around the world. Consider a generous gift to Leading The Way this month, and join us in igniting a spiritual revival this Christmas.