Leading The Way
with Dr. Michael Youssef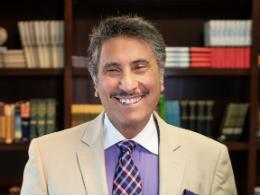 God's Blessing and Life's Blasting
Wednesday, June 12, 2019
On the next Leading The Way, Dr. Michael Youssef reveals what to do when life seems to be going sideways.  Join him for this life-changer of a message!
Recent Broadcasts
Featured Offer from Leading The Way

June Gift Challenge
This month, generous partners have committed $650,000 to Leading The Way and are challenging all of our partners to help match their gifts. With your support, $650,000 can become $1.3 million for Gospel ministry. Consider a generous gift to Leading The Way this month and join us as we press on to proclaim Truth that is transforming lives around the world.