LIFE Today
with James and Betty Robison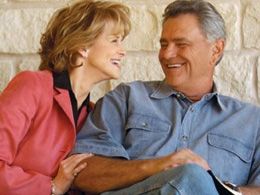 Mission Feeding
Friday, December 7, 2018
James and Betty honor the life of Mission Feeding partner Peter Pretorius as they look to multiply the success of the program in areas of desperate need.
Recent Broadcasts
Featured Offer from LIFE Today
Death-Defying Faith
Peter Pretorius was a dear friend of LIFE and extraordinary mission partner for the last 30 years. Shortly after this book went to print, Peter suddenly passed away. We are so grateful to be able to share his autobiography, full of adventure and inspiration – the true story of how God used Peter and his wife, Ann, to bring hope and healing to areas of brokenness and devastation across Africa. Peter's legacy lives on through this book, and all who read it are sure to be touched and encouraged as they think about God's hand on their lives and what can be accomplished for the Kingdom of God.