From the MLJ Archive
with Dr. Martyn Lloyd-Jones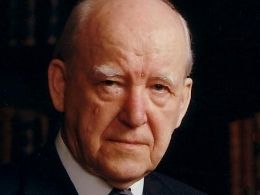 A Rock of Offence
Sunday, February 26, 2023
A Sermon on Romans 9:30-33 Romans 9:30-33 What shall we say, then? That Gentiles who did not pursue righteousness have attained it, that is, a righteousness that is by faith; but that Israel who pursued a law that would lead to righteousness did not succeed in reaching that law. Why? Because they did not pursue it by faith, but as if it were based on works. They have stumbled over the stumbling stone, as it is written, "Behold, I am laying in Zion a stone of stumbling, and a rock of offense; and whoever believes in him will not be put to shame." (ESV) SERMON DESCRIPTION Why is Jesus Christ a stumbling stone? In this sermon on Romans 9:30-33 titled "A Rock of Offence," Dr. Martyn Lloyd-Jones explains what this statement means and how it impacts one's life. The apostle Paul says that Jesus is a stumbling block to His fellow and beloved Jewish brethren. This is because many of them still seek to justify themselves by the law. Because they seek to justify themselves, they stumble at the teachings of Jesus when He says that He has fulfilled the law and that He is the only way to know God. One's relationship to God is entirely dependent on whether they know God or not. What does all this mean for today? This teaches that it is only Jesus that saves and all other attempts to make one's self right, whether it is through the works of the law or any other way, is hopeless. How then can humanity be saved? The answer is found in trusting Jesus Christ and believing that He has been sent from God and died for humanity's sin. It is to believe that Jesus is the Son of God that has come to take away the sin of the world and that He is the only savior from God.
Recent Broadcasts
Featured Offer from From the MLJ Archive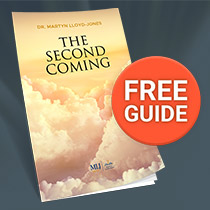 FREE Bible Study & Sermons: The Second Coming
The Second Coming of Christ is a dominant theme in the New Testament. In this study, Dr. Lloyd-Jones explains that the doctrine of the Second Coming is one of the most important for the Church to understand, since it is used by the Apostles to encourage Christians to persevere in the face of persecution.