From the MLJ Archive
with Dr. Martyn Lloyd-Jones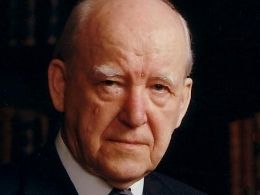 Abraham Justified By Faith
Sunday, February 2, 2020
Romans 4:1-3 - The righteousness will live by faith. That is the overwhelming message of Romans. Dr. Martyn Lloyd-Jones feels that this is for the sake of the Jews who may not understand their Old Testament and are now rejecting this "new" message. There is only one covenant of grace and it was the same in the Old Testament as it was in the new. God's way of dealing with man has always been the same! In this sermon, Dr. Lloyd-Jones also discusses how Abraham and David were justified in the Old Testament dispensation. The Scripture states that Abraham believed and it was counted to him as righteousness. This is the first time in the Bible that the doctrine of justification by faith has been presented this clearly. When Abraham believed, it meant that he trusted and committed to what God said and this was established as a covenant. Dr. Lloyd-Jones warns that even though Paul continues to review the same points, we must never skip over a scripture that seems less applicable and appealing. This chapter provides a great explanation for justification by faith and it is essential that we are able to grasp and understand these arguments.
Recent Broadcasts
Featured Offer from From the MLJ Archive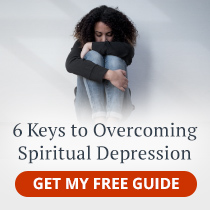 FREE GUIDE: 6 Keys to Overcoming Spiritual Depression
Find peace and comfort this season with your complimentary guide that includes access to 6 free bonus sermons on overcoming spiritual depression from Dr. Martyn Lloyd-Jones, one of the church's most beloved Bible teachers. Topics include: true Christians can and do struggle with depression, recovering the joy of your salvation, dealing with crippling guilt over past sins, dealing with yesterday's haunting regrets, encouragement to keep moving forward, and understanding God's purpose for suffering.