From the MLJ Archive
with Dr. Martyn Lloyd-Jones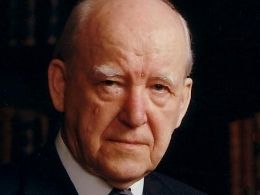 Choice; not Belief
Sunday, February 19, 2023
A Sermon on Romans 9:30-33 Romans 9:30-33 What shall we say, then? That Gentiles who did not pursue righteousness have attained it, that is, a righteousness that is by faith; but that Israel who pursued a law that would lead to righteousness did not succeed in reaching that law. Why? Because they did not pursue it by faith, but as if it were based on works. They have stumbled over the stumbling stone, as it is written, "Behold, I am laying in Zion a stone of stumbling, and a rock of offense; and whoever believes in him will not be put to shame." (ESV) SERMON DESCRIPTION The sovereignty of God in salvation pushes towards humility in a couple of ways. The most obvious is the pride-bursting truth that salvation is completely and totally the work of God's grace for which no one can take any credit. Second is the reality that people will never understand why God ordains some and not others. It is a profound mystery and all must humble themselves to accept that they will not understand the inscrutable mind of God on the topic. In this sermon on Romans 9:30–33 titled "Choice, not Belief," Dr. Martyn Lloyd-Jones pushes back against those who want to hold onto some level of credit for their own salvation and he presses his own imagined interlocutors in order to show them the futility of their position. He maintains that it is not belief or faith that causes salvation but God's choice. Listen as he tackles an important but difficult topic in a manner worthy of imitation.
Recent Broadcasts
Featured Offer from From the MLJ Archive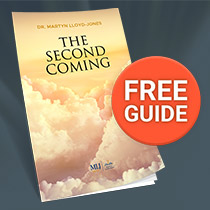 FREE Bible Study & Sermons: The Second Coming
The Second Coming of Christ is a dominant theme in the New Testament. In this study, Dr. Lloyd-Jones explains that the doctrine of the Second Coming is one of the most important for the Church to understand, since it is used by the Apostles to encourage Christians to persevere in the face of persecution.