From the MLJ Archive
with Dr. Martyn Lloyd-Jones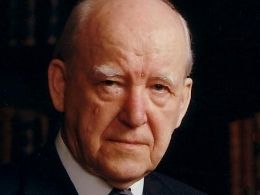 Distinctions Abolished
Sunday, January 19, 2020
Romans 3:29-31 - There are groups of people from different religions who join to worship together, claiming that they all worship the same God. However, Paul states emphatically that there is indeed only one God, and that there is only one way to receive salvation! Those who have different religions and different means to God are completely wrong. When the Jews claim that they are God's chosen people, Paul refutes this by saying that our Lord Jesus is a God for all men. The people who will receive salvation are those that believe in Christ, no matter if they are Jew and Gentile. There is now equal opportunity because Christ has broken down all partitions between the Jews and Gentiles! Dr. Lloyd-Jones warns against those who think that they are saved because their parents are saved, or people who think the gospel is only for a select few, or who think that all religions worship the same God. We are all held accountable to the one true and living God.
Recent Broadcasts
Featured Offer from From the MLJ Archive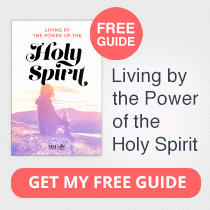 FREE GUIDE: Living by the Power of the Holy Spirit
Discover how the Holy Spirit displays His power in and through your life. Access 7 free sermons with your complimentary guide on living by the power of the Holy Spirit from Dr. Martyn Lloyd-Jones, one of the church's most beloved Bible teachers. Enjoy 7 complimentary sermons like: baptized by the Holy Spirit, gifted by the Holy Spirit, revival by the Holy Spirit, assurance in the Holy Spirit, persevering by the Holy Spirit, unity in the Holy Spirit, and praying by the Holy Spirit.