From the MLJ Archive
with Dr. Martyn Lloyd-Jones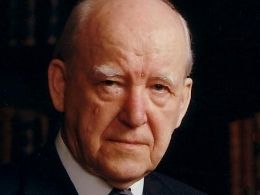 Faith; not Works
Sunday, February 12, 2023
A Sermon on Romans 9:30-33 Romans 9:30-33 What shall we say, then? That Gentiles who did not pursue righteousness have attained it, that is, a righteousness that is by faith; but that Israel who pursued a law that would lead to righteousness did not succeed in reaching that law. Why? Because they did not pursue it by faith, but as if it were based on works. They have stumbled over the stumbling stone, as it is written, "Behold, I am laying in Zion a stone of stumbling, and a rock of offense; and whoever believes in him will not be put to shame." (ESV) SERMON DESCRIPTION Paul is grieving over the standing of the Jews because in the church there are more believing Gentiles than Jews. This fact probably rattled most Jews to the core. The Gentiles, who had not sought after righteousness and lived immoral lives, had received a righteousness by faith. However, the Jews, who were actively pursuing the law and its commands, had not received righteousness. So why is it that God's chosen people were outside of the church? In this sermon on Romans 9:30–33 titled "Faith, not Works," Dr. Martyn Lloyd-Jones says that the law demands absolute perfection and if any one statute were broken then there would be no account of righteousness. Paul points out that the gospel of the Lord is for all people and salvation is purely the work of Christ alone. Each person is responsible for their rejection of the gospel but they are not responsible for their acceptance of the gospel. The Bible teaches that election alone accounts for the saved, but non-election does not count for those who are lost. All are in Adam so they are all without excuse, both Jews and Gentiles.
Recent Broadcasts
Featured Offer from From the MLJ Archive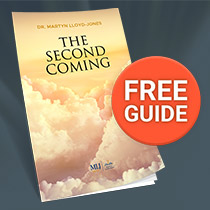 FREE Bible Study & Sermons: The Second Coming
The Second Coming of Christ is a dominant theme in the New Testament. In this study, Dr. Lloyd-Jones explains that the doctrine of the Second Coming is one of the most important for the Church to understand, since it is used by the Apostles to encourage Christians to persevere in the face of persecution.