From the MLJ Archive
with Dr. Martyn Lloyd-Jones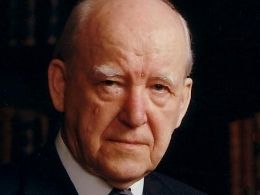 Faith Only
Sunday, February 16, 2020
Romans 4:9-16 - Was Abraham, a prominent figure in the Old Testament, justified by works? Paul says no, he was justified by faith alone. Just as a teacher lectures and then takes time for possible questions, Paul has presented his case on the true gospel and a message on salvation and has now been answering potential questions that might arise. The Jews might have brought up the idea that since Abraham was not justified by works, then it was because he was circumcised! Paul again says no. Abraham was the father to all men, both circumcised and uncircumcised, because it shows in scripture that he was justified before he was circumcised. Dr. Martyn Lloyd-Jones shows that Paul warns against those who merely held to the fact of their own circumcision as a means of salvation. In this sermon, Dr. Lloyd-Jones explains how the Jews had not properly understood why the Lord gave them the sign of circumcision and explains how Paul refutes their wrong beliefs. When Abraham was credited as righteous, it is marked as the first time in scripture that salvation by faith alone was defined. The Lord promised that because of Abraham's faithfulness, his seed would produce the son of God.
Recent Broadcasts
Featured Offer from From the MLJ Archive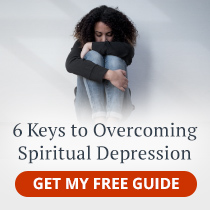 FREE GUIDE: 6 Keys to Overcoming Spiritual Depression
Find peace and comfort this season with your complimentary guide that includes access to 6 free bonus sermons on overcoming spiritual depression from Dr. Martyn Lloyd-Jones, one of the church's most beloved Bible teachers. Topics include: true Christians can and do struggle with depression, recovering the joy of your salvation, dealing with crippling guilt over past sins, dealing with yesterday's haunting regrets, encouragement to keep moving forward, and understanding God's purpose for suffering.