From the MLJ Archive
with Dr. Martyn Lloyd-Jones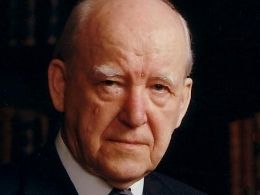 Glorying in God
Sunday, May 31, 2020
Romans 5:10-11 - As a Christian, are you finding glorying in God? Is He your delight? In this passage, Paul has already confirmed that our salvation is assured in Christ Jesus and so this means we should have joy in Christ Jesus and what He has done. We should glory both in our salvation and in God, as the giver of our salvation. Dr. Martyn Lloyd-Jones goes as far as to say that true Christian faith always leads to glorying in God. He also says that things such as trusting in yourself rather than God, failure to mediate on the things of God, and not reasoning with scripture could all be causes for a failure to properly glory in God. Not glorying in God is a sign of unbelief and a sin, and unbelief is the chief of all sins! A Christian should be in constant examination of themselves to ensure that they are always glorying in Christ. All self-examination should lead to rejoicing!
Recent Broadcasts
Featured Offer from From the MLJ Archive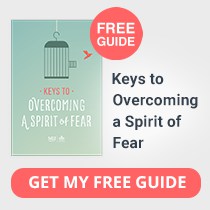 FREE GUIDE: Keys to Overcoming a Spirit of Fear
Discover how you can overcome a spirit of fear in your life. Get 5 free sermons with your complimentary guide on living courageously from Dr. Martyn Lloyd-Jones, one of the church's most beloved Bible teachers. Enjoy 5 complimentary sermons: The Nature of Fear, My Peace I Give to You, Trusting God in Fearful Times, Hope for the World, and A Share in the Glory.