From the MLJ Archive
with Dr. Martyn Lloyd-Jones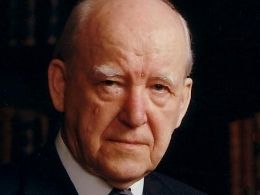 God's Glory Revealed (2)
Sunday, January 22, 2023
Romans 9:19–24 can sometimes be troubling to Christians. Paul's talk of predestination, election, and God's wrath against sinners can plunge them into discussions that challenge their intellect and instincts of the justice of God. Perhaps lost in the rigors of grappling with such important matters is the doxology which deep theology elicits in the apostle Paul –– "the riches of His glory." In this sermon on Romans 9:19–24 titled "God's Glory Revealed (2)," Dr. Martyn Lloyd-Jones teaches that the glory of God is on display and shares how the Bible reveals its many aspects. While God's glory is primarily revealed in the person of Christ and the sending of the Holy Spirit, it is often forgotten how according to Paul, the riches of God's glory is also seen in His children. The Christian should ask themselves if they are captivated by the wonder of God's preparing beforehand vessels of His mercy and if they find satisfaction that results in praise when reflecting upon God's sovereign choosing and calling of sinners. They also can challenge themselves to the adoration of the riches of God's glory like the apostle Paul. Listen as Dr. Lloyd-Jones helps focus the listener's attention on the awesome majesty of salvation that is revealed in Scripture.
Recent Broadcasts
Featured Offer from From the MLJ Archive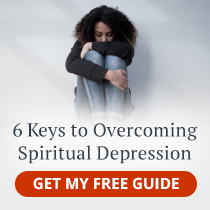 FREE GUIDE: 6 Keys to Overcoming Spiritual Depression
Find peace and comfort this season with your complimentary guide that includes access to 6 free bonus sermons on overcoming spiritual depression from Dr. Martyn Lloyd-Jones, one of the church's most beloved Bible teachers. Topics include: true Christians can and do struggle with depression, recovering the joy of your salvation, dealing with crippling guilt over past sins, dealing with yesterday's haunting regrets, encouragement to keep moving forward, and understanding God's purpose for suffering.