From the MLJ Archive
with Dr. Martyn Lloyd-Jones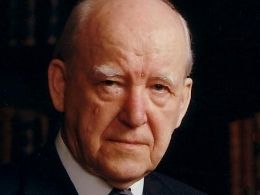 God's New Humanity
Sunday, November 20, 2022
Romans 9:10-13 - What does the apostle Paul mean when he speaks of God electing people? There are few questions more controversial than this one. In this sermon on Romans 9:10–13 titled "God's New Humanity," Dr. Martyn Lloyd-Jones seeks to answer this particularly important question. He notes that throughout Scripture God chooses men and women to serve and follow Him. The great apostle Paul argues in this passage that salvation comes because God chooses to save sinners and to make them part of the body of Christ. This divine decision is not based on anything that they do nor is it based on any merit in them, but it is wholly a result of God's great love. The decision does not mean that God simply renovates fallen sinners in Adam, but He elects them into the body of Christ as children and heirs. While there is no doubt that this is a controversial and debated passage, Dr. Martyn Lloyd-Jones exhorts the listener to not flee from difficult passages in Scripture, but to use their God-gifted mind to seek to understand His Word. This doctrine ought to lead the Christian to look not to themselves, but to look to God who saves them because He is just and righteous and not because of anything in themselves.
Recent Broadcasts
Featured Offer from From the MLJ Archive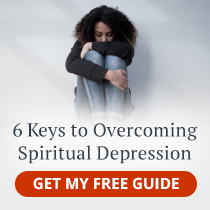 FREE GUIDE: 6 Keys to Overcoming Spiritual Depression
Find peace and comfort this season with your complimentary guide that includes access to 6 free bonus sermons on overcoming spiritual depression from Dr. Martyn Lloyd-Jones, one of the church's most beloved Bible teachers. Topics include: true Christians can and do struggle with depression, recovering the joy of your salvation, dealing with crippling guilt over past sins, dealing with yesterday's haunting regrets, encouragement to keep moving forward, and understanding God's purpose for suffering.