From the MLJ Archive
with Dr. Martyn Lloyd-Jones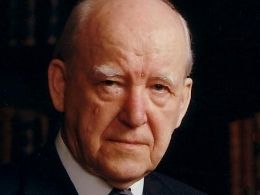 Hypocrisy
Sunday, October 6, 2019
Romans 2:17-24 - There is no difference between the Jews and Gentiles. No one is saved based on heritage or works. But, with all of this talk about wrath and condemnation, the Jews were hypocritically stirring up excuses of why they were not subject to the judgement Paul was preaching. Carefully, Paul is eliminating any excuse and showing how no man is righteous and all will be subject to wrath. Dr. Martyn Lloyd-Jones exposes the conduct of a hypocrite: complacent, never examining himself, preaches to others but not themselves and criticizing others but not themselves. It is not enough to hear God's word; we must also apply the truth and be humbled by it. This will produce an inward change in us. In the second half of the message, Dr. Lloyd-Jones discusses the Jew's last resort excuse of circumcision. Paul carefully outlines that those who rely on this outward sign are missing the point that God only cares about the inward sign of true change and repentance. Circumcision is pointless unless it also comes with a changed heart. Let us not rely on nationality, outward signs or misguided truths but always be in humble adoration of a Lord that provided a way for salvation from wrath.
Recent Broadcasts
Featured Offer from From the MLJ Archive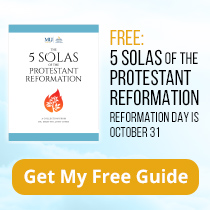 Download your FREE study guide on the 5 Solas of the Protestant Reformation!
Access 11 FREE sermons on the 5 Solas of the Protestant Reformation, plus a BONUS study guide! Learn about the heart of the Protestant Reformation with sermons like: Not Ashamed of the Gospel, Able to Comprehend, God's Great Plan of Salvation, The Just Shall Live by Faith, By Free Grace Alone, Saved By Grace Alone, Redemption, Knowledge of the Truth, The Glory of God, and To the Praise of His Glory.