From the MLJ Archive
with Dr. Martyn Lloyd-Jones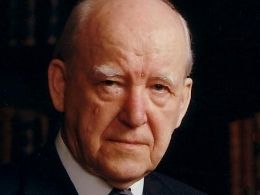 Jesus; Our Sinless Saviour
Sunday, April 25, 2021
Romans 8:3-4 - Why is it important that Christ was truly a man? In this sermon on Romans 8:3-4, Dr. Martyn Lloyd-Jones answers this vital theological question and explains how it changes our lives. If Christ was not truly a man, how could He die in the place of men? If Christ was not a man tempted like us, how could He relate to our weaknesses? This is why Christ had to come as a true man, yet He was totally without sin. He had to be born as a man, live as a man, and die as a man in order to be a perfect Savior. The glory of salvation is that God becomes man and dies in our place upon the cross. This message of Good News commands all to believe in Christ alone for forgiveness of sin. For there is no salvation apart from Jesus Christ. This leaves everyone to answer one question: do you believe that Jesus has died for you? Are you trusting in the what God has done in His Son upon the cross? This question is not one of intellectual speculation, but has eternal significance for all of mankind. In this sermon you will hear the greatest truth that the world has ever seen in the Gospel of Jesus Christ!
Recent Broadcasts
Featured Offer from From the MLJ Archive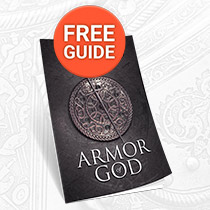 FREE Guide and Sermons: Protected by the Armor of God
As followers of Jesus, we fight a daily battle of spiritual warfare as the enemy tries to steal, kill, and destroy. How do we as Christians take a stand and fight against the devil and his schemes? How do we obtain victory in our spiritual battles rather than continually experience defeat? In this free guide to Ephesians, including 12 full length audio sermons, Dr. Martyn Lloyd-Jones uncovers the only answer to these questions as he digs deep into the true meaning of standing strong in the Lord and putting on the whole armor of God.