From the MLJ Archive
with Dr. Martyn Lloyd-Jones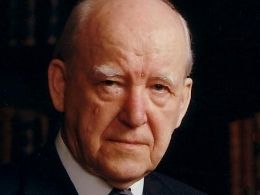 Justified by God
Sunday, May 17, 2020
Romans 5:9-10 - Paul states that the greatest proof of the love of God is His plan of salvation for us. The one assurance beyond that is the direct witness of the Holy Spirit Himself. The Holy Spirit bears witness that we are indeed children of God. Dr. Martyn Lloyd-Jones notes that after Paul discusses being justified by God, Paul uses the phrase "how much more then." Christ has already died for us, which meant that we no longer have to face God's wrath. Also much more, Christ gave us the gift of the Holy Spirit as well. Dr. Lloyd- Jones then discusses justification, how the cross procures this justification on our behalf. It is not our works, our faith, or our sanctification that justifies us; it is purely the work of Christ on the cross. This act guarantees our final salvation, when Christ comes to receive his church and we are with Christ in glory for eternity.
Recent Broadcasts
Featured Offer from From the MLJ Archive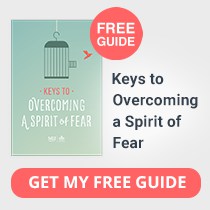 FREE GUIDE: Keys to Overcoming a Spirit of Fear
Discover how you can overcome a spirit of fear in your life. Get 5 free sermons with your complimentary guide on living courageously from Dr. Martyn Lloyd-Jones, one of the church's most beloved Bible teachers. Enjoy 5 complimentary sermons: The Nature of Fear, My Peace I Give to You, Trusting God in Fearful Times, Hope for the World, and A Share in the Glory.