From the MLJ Archive
with Dr. Martyn Lloyd-Jones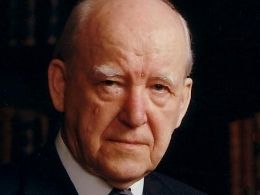 Repentance and God's Goodness
Sunday, August 18, 2019
Romans 2:2-4 - The kindness of God leads us to repentance, but God's goodness does not erase His wrath. If that sounds severe, Dr. Martyn Lloyd-Jones eloquently brings the proof from Romans 2:4. God, by His unchanging character is good and just. Though He is long-suffering, He never ignores sin. His justice requires that He wrath against sin. It would be like a parent threatening a disobedient child but never following through with a punishment. That child loses respect for the parent since the expectation of punishment never came true. In the same manner, we should be in awe of God and his mercy toward us, and our sin should cause us to actively repent. We should never use an attribute of God or Scripture for our own selfish purposes. Paul is preaching to the Romans in this passage that the Lord leads them, both the believer and the unbeliever. The word that leads is an active and positive word. The fact that the Lord is actively leading us is a great hope and proof of His great goodness and mercy!
Recent Broadcasts
Featured Offer from From the MLJ Archive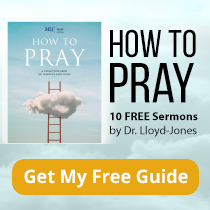 Download your BONUS study guide on how to pray!
Access 6 FREE sermons on prayer plus a bonus study guide! Learn how to pray with messages like: How to Pray, Lord; Teach Us to Pray, Praying to the Father, Praying in the Spirit, Power in Persecution, and The Living God.