From the MLJ Archive
with Dr. Martyn Lloyd-Jones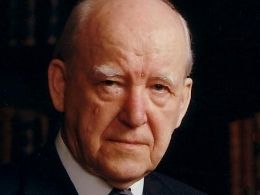 Salvation - of God; through Christ
Sunday, April 18, 2021
Romans 8:3-4 - What is the purpose of God's law? Why was it given to us? From the pulpit of Dr. Martyn Lloyd-Jones, listen as the words of Paul are explained showing what the law could not do, why the law could not do it, how the Lord has done what the law could not, and the result that is produced in us. Dr. Martyn Lloyd-Jones walks us through these four points in his sermon on Romans 8:3-4. The law cannot enable us to fill its own demands, which is righteousness. A believing Christian is no longer under the law or the under the reign of sin, but rather living a life under grace in a new life with Christ. Why does the law fail at this? Because it depends on us and our efforts and we are weak. However, it does show us our great need to be delivered from sin. Finally, at the heart of the Gospel, God has provided salvation for us through His own actions. Christ gave the law, but not in order to save men. He alone produces the only way of salvation and justification. Dr. Lloyd-Jones continually emphasizes Paul's point, the law cannot save us and that it only allows us to see the sin in our lives.
Recent Broadcasts
Featured Offer from From the MLJ Archive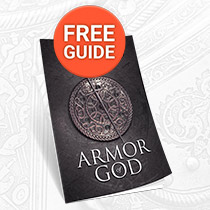 FREE Guide and Sermons: Protected by the Armor of God
As followers of Jesus, we fight a daily battle of spiritual warfare as the enemy tries to steal, kill, and destroy. How do we as Christians take a stand and fight against the devil and his schemes? How do we obtain victory in our spiritual battles rather than continually experience defeat? In this free guide to Ephesians, including 12 full length audio sermons, Dr. Martyn Lloyd-Jones uncovers the only answer to these questions as he digs deep into the true meaning of standing strong in the Lord and putting on the whole armor of God.