From the MLJ Archive
with Dr. Martyn Lloyd-Jones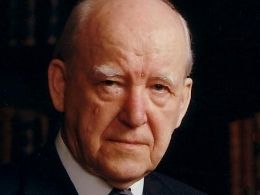 Security in Christ
Sunday, May 24, 2020
Romans 5:10 - Unconfessed sin in our lives will make a Christian doubt our salvation and security in Jesus Christ. It is most important in times like this that we look to the Scripture for the promises that God has for us. Paul explains in Romans 5:10 that we are eternally safe and secure in Christ Jesus because of the work that He did on the cross. Dr. Martyn Lloyd-Jones discusses our assurance by focusing on this one verse in Romans. First, God sacrificed His son on the cross to be the propitiation for our sin. That act removed the enmity between God and us; we were previously enemies with God! God chose not to impute our trespasses on us. Instead, He imputed the trespasses on himself and imputed to us righteousness. If God did such an act as this to show His love, how much more would He continue that good work in us? Our new relationship with Christ means that we are engrafted into Christ. Nothing we do can change that status.
Recent Broadcasts
Featured Offer from From the MLJ Archive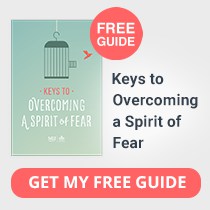 FREE GUIDE: Keys to Overcoming a Spirit of Fear
Discover how you can overcome a spirit of fear in your life. Get 5 free sermons with your complimentary guide on living courageously from Dr. Martyn Lloyd-Jones, one of the church's most beloved Bible teachers. Enjoy 5 complimentary sermons: The Nature of Fear, My Peace I Give to You, Trusting God in Fearful Times, Hope for the World, and A Share in the Glory.