From the MLJ Archive
with Dr. Martyn Lloyd-Jones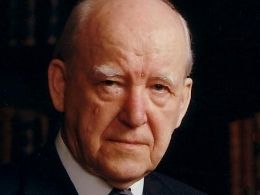 Standing in Grace
Sunday, March 22, 2020
Romans 5:1-2 - Access to God; our once-for-ever introduction into the state of grace; its privileges and blessings; the security of our standing; boldness and assurance.
Recent Broadcasts
Featured Offer from From the MLJ Archive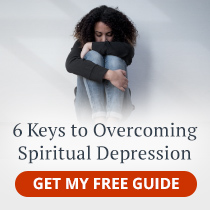 FREE GUIDE: 6 Keys to Overcoming Spiritual Depression
Find peace and comfort this season with your complimentary guide that includes access to 6 free bonus sermons on overcoming spiritual depression from Dr. Martyn Lloyd-Jones, one of the church's most beloved Bible teachers. Topics include: true Christians can and do struggle with depression, recovering the joy of your salvation, dealing with crippling guilt over past sins, dealing with yesterday's haunting regrets, encouragement to keep moving forward, and understanding God's purpose for suffering.