From the MLJ Archive
with Dr. Martyn Lloyd-Jones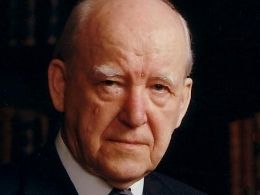 The Cross that Divides
Sunday, April 4, 2021
1 Corinthians 2:6-8 - The crucifixion of the Son of God, who the apostle Paul called the Lord of Glory, is the most profound paradox in human history. Because it is foolishness to those who are perishing and wisdom to those being saved, it automatically divides the world into two groups. Dr. Martyn Lloyd-Jones elaborates on the mystery of the cross as he expounds on 1 Corinthians 2:6-8 in this cross-centered message. Listen as he explains why the cross divides humanity. Furthermore, the great twentieth century preacher elaborates on the many aspects of the mystery of the cross. The great divide the cross creates comes down to the hidden element in the cross and the necessity of divine illumination produced by the Holy Spirit. While the rulers, princes, authorities, and the natural man see only a failed prophet from Nazareth hung on a tree, revelation given by the Holy Spirit gives us spiritual eyes to see it is the God-man Jesus Christ dying for our sins in order to bring us to glory. Hear Dr. Lloyd-Jones challenge the people of God meditate, spend time on, and survey the wondrous cross on which the Prince of Glory died!
Recent Broadcasts
Featured Offer from From the MLJ Archive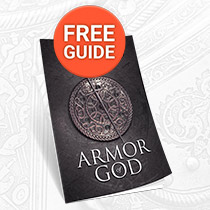 FREE Guide and Sermons: Protected by the Armor of God
As followers of Jesus, we fight a daily battle of spiritual warfare as the enemy tries to steal, kill, and destroy. How do we as Christians take a stand and fight against the devil and his schemes? How do we obtain victory in our spiritual battles rather than continually experience defeat? In this free guide to Ephesians, including 12 full length audio sermons, Dr. Martyn Lloyd-Jones uncovers the only answer to these questions as he digs deep into the true meaning of standing strong in the Lord and putting on the whole armor of God.