From the MLJ Archive
with Dr. Martyn Lloyd-Jones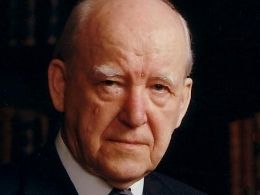 The Day of Judgement
Sunday, September 1, 2019
Romans 2:6-10 - What will be revealed on the day of judgement? After a thorough study of the wrath and judgment of God, Dr. Martyn Lloyd-Jones examines Romans 2:6-10, which reveals the impending day of condemnation. Paul is preaching to both Jews and Gentiles explaining that the judgment will be both universal and individual. In the same way, no one will be judged according to their nation or their family; it is solely based on your heart and personal righteousness. The entire human race will be characterized into two people groups: the righteous and the unrighteous. Dr. Lloyd-Jones further discusses how Paul differentiates these two groups. If you are seeking the glory of God, the honor that He gives, immortality in His presence, and righteousness by faith, then you will be granted eternal life. However, if you are malicious toward God, self-centered, and defiant of truth, you will be subject to tribulation and anguish. May we closely examine our hearts and always seek the righteousness of the Lord. This message also brings a great reminder to share the gospel with unbelievers, for they too will see the day of judgement. 
Recent Broadcasts
Featured Offer from From the MLJ Archive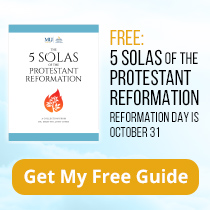 Download your FREE study guide on the 5 Solas of the Protestant Reformation!
Access 11 FREE sermons on the 5 Solas of the Protestant Reformation, plus a BONUS study guide! Learn about the heart of the Protestant Reformation with sermons like: Not Ashamed of the Gospel, Able to Comprehend, God's Great Plan of Salvation, The Just Shall Live by Faith, By Free Grace Alone, Saved By Grace Alone, Redemption, Knowledge of the Truth, The Glory of God, and To the Praise of His Glory.