From the MLJ Archive
with Dr. Martyn Lloyd-Jones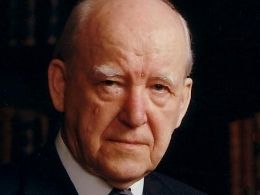 The Heart and Mind of Man
Sunday, August 25, 2019
Romans 2:4-5 - What is repentance? Dr. Martyn Lloyd- Jones explains that it means to think again or changing your mind, both of which involve a direct action. Paul is preaching to a people who have completely forgotten the goodness of God that should lead us to repentance. The first step to repent involves a completely changed attitude about God in submission of our heart and mind. Our heart is the wellspring of sin that must be changed on the inside first and then on the outside actions will follow. Dr. Lloyd-Jones explains that sin completely blinds us, and our hearts are hardened by the deceitfulness of sin. This passage is also warning that those who have a hardened and impenetrable heart are storing up wrath for themselves. But, once we are saved we can rest that the Lord who started a good work in us will continue to do so until the day He returns. That day will reveal who was repentant and who was pretending and storing up wrath.
Recent Broadcasts
Featured Offer from From the MLJ Archive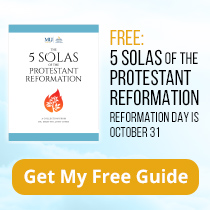 Download your FREE study guide on the 5 Solas of the Protestant Reformation!
Access 11 FREE sermons on the 5 Solas of the Protestant Reformation, plus a BONUS study guide! Learn about the heart of the Protestant Reformation with sermons like: Not Ashamed of the Gospel, Able to Comprehend, God's Great Plan of Salvation, The Just Shall Live by Faith, By Free Grace Alone, Saved By Grace Alone, Redemption, Knowledge of the Truth, The Glory of God, and To the Praise of His Glory.