From the MLJ Archive
with Dr. Martyn Lloyd-Jones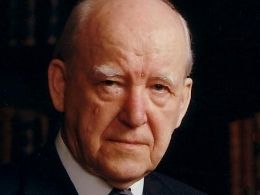 The Judgement Throne of Christ
Sunday, September 15, 2019
Romans 2:11-16 - When the day of judgement comes, will the Jews have preferred treatment since they are God's chosen people? No! As Dr. Martyn Lloyd-Jones proclaims, no one will have any possible argument or excuse concerning the day of wrath. God is always just and His judgement is always according to truth. The Doctor unfolds this passage, pointing out that Paul has divided humankind into two groups: those who are under the law and those who are without the law. We know these two group to be the Jews and the Gentiles respectively. Paul points out that Jews, who were given the law, will be judged by the law. This will be a higher, and a more severe, standard of judgement since having the law means they had more opportunity! This shows how God is impartial and His judgement is fair. In the same manner, those who have heard the Gospel and have been able to grow in grace and maturity in the Lord have greater responsibility today. We should never feel as if we are exempt from judgment and we should continually be seeking ways to share the Gospel with others.
Recent Broadcasts
Featured Offer from From the MLJ Archive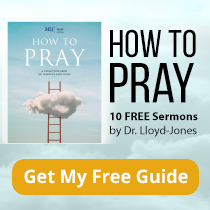 Download your BONUS study guide on how to pray!
Access 6 FREE sermons on prayer plus a bonus study guide! Learn how to pray with messages like: How to Pray, Lord; Teach Us to Pray, Praying to the Father, Praying in the Spirit, Power in Persecution, and The Living God.