From the MLJ Archive
with Dr. Martyn Lloyd-Jones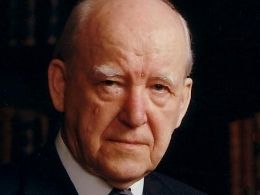 The Law Established
Sunday, January 26, 2020
Romans 3:31 - The law of God condemns us but the grace of God saves us. So what room is there to boast? There are three deductions that Paul is drawing with his description of salvation: there can no longer be any boasting, the gospel is for all people without distinction, and the gospel establishes the law. Some Jews may feel that with this new message about receiving salvation through faith means that their law is void, but Paul says that is unthinkable! This salvation is a justification whereby God has declared us as righteous in His sight. In this passage, Dr. Martyn Lloyd-Jones says that Paul is repeating what the Lord said in the Sermon on the Mount. The Lord honored the law in His active obedience, and nothing that he would do would prove the law void. Dr. Lloyd-Jones provides seven points of how the cross and salvation honors the law and discusses reasons why people would reject this teaching.
Recent Broadcasts
Featured Offer from From the MLJ Archive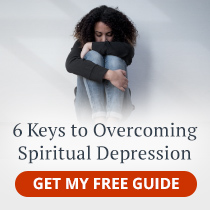 FREE GUIDE: 6 Keys to Overcoming Spiritual Depression
Find peace and comfort this season with your complimentary guide that includes access to 6 free bonus sermons on overcoming spiritual depression from Dr. Martyn Lloyd-Jones, one of the church's most beloved Bible teachers. Topics include: true Christians can and do struggle with depression, recovering the joy of your salvation, dealing with crippling guilt over past sins, dealing with yesterday's haunting regrets, encouragement to keep moving forward, and understanding God's purpose for suffering.