From the MLJ Archive
with Dr. Martyn Lloyd-Jones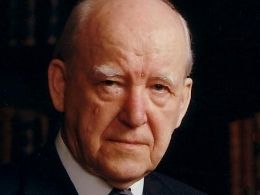 The Wretched Man Identity (1)
Sunday, March 28, 2021
Romans 7:25 - Paul once again brings up that there is an internal battle within himself – a part that is under the law of God and a wretched part that is burdened by the law of sin. The Christian delights in the law and sees that it is good but he cannot keep the law. This statement is true of the regenerate man, the believing Christian. Dr. Martyn Lloyd-Jones then asks if Paul is referring to himself in Romans 7:25. In order to find that answer, he encourages the readers to consider the whole of the passage and compare it with other passages in the Bible. Dr. Lloyd-Jones then dissects various other passages of scripture in formulating his view on this verse including Galatians 5, I Corinthians 9, and Ephesians 6. He also cites passages in Romans 8 and John 11 that discuss inward groaning. As Christians study the Bible, they should ensure that they are looking at both the whole of scripture and the context of the passage they are studying. Dr. Lloyd-Jones reminds the listener that there is hope that the Lord will return to break the law of sin that burdens spiritual bodies.
Recent Broadcasts
Featured Offer from From the MLJ Archive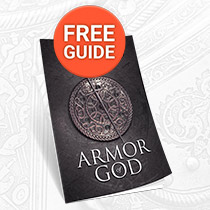 FREE Guide and Sermons: Protected by the Armor of God
As followers of Jesus, we fight a daily battle of spiritual warfare as the enemy tries to steal, kill, and destroy. How do we as Christians take a stand and fight against the devil and his schemes? How do we obtain victory in our spiritual battles rather than continually experience defeat? In this free guide to Ephesians, including 12 full length audio sermons, Dr. Martyn Lloyd-Jones uncovers the only answer to these questions as he digs deep into the true meaning of standing strong in the Lord and putting on the whole armor of God.