From the MLJ Archive
with Dr. Martyn Lloyd-Jones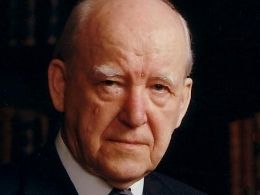 The Wretched Man Identity (2)
Sunday, April 11, 2021
Romans 7:13-25 - Who is the wretched man that Paul mentions in Romans 7:13-25? In this sermon, Dr. Martyn Lloyd-Jones concludes his study of this question. He says the man Paul speaks of in this passage is a servant of sin, therefore he cannot be a regenerate man. For all throughout the rest of Scripture, Christians are said to be free from the Law and are no longer slaves to sin. There is truly freedom in Christ! This cannot be an immature Christian either, because all Christians, regardless of maturity, are still in Christ and are sanctified in His blood. This passage can only be understood as speaking of the unregenerate man that is still in sin and is a slave under the Law, according to Dr. Martyn Lloyd-Jones. What does this mean for the Christian life? Dr. Lloyd-Jones says this means Christians are free from the dominion of sin and the Law. They are no longer slaves, but children and inheritors. All Christians can live in the power of the Spirit and can know the freedom from sin!
Recent Broadcasts
Featured Offer from From the MLJ Archive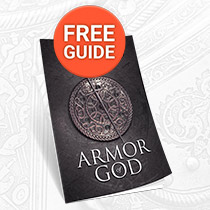 FREE Guide and Sermons: Protected by the Armor of God
As followers of Jesus, we fight a daily battle of spiritual warfare as the enemy tries to steal, kill, and destroy. How do we as Christians take a stand and fight against the devil and his schemes? How do we obtain victory in our spiritual battles rather than continually experience defeat? In this free guide to Ephesians, including 12 full length audio sermons, Dr. Martyn Lloyd-Jones uncovers the only answer to these questions as he digs deep into the true meaning of standing strong in the Lord and putting on the whole armor of God.