From the MLJ Archive
with Dr. Martyn Lloyd-Jones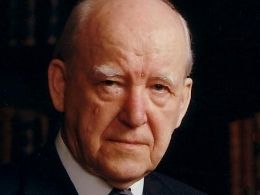 True and False Zeal
Sunday, March 19, 2023
A Sermon on Romans 10:1-2 Romans 10:1-2 Brothers, my heart's desire and prayer to God for them is that they may be saved. For I bear them witness that they have a zeal for God, but not according to knowledge. (ESV) SERMON DESCRIPTION Is the Christian zealous for God? If so, is it a true or false sense of zeal? Paul points out that the church does have a zeal for God, but that it is not based on knowledge. In a sermon on Romans 10:1–2 titled "Trust and Zeal," Dr. Martyn Lloyd-Jones outlines the differences between true and false zeal in the Christian life. First, he outlines several tests that can apply to a person's zeal to determine if it is a false sense of zeal. A few of these arguments include a zeal that has been imposed rather than genuine; a focus on actions rather than just being oneself; a likeness to frivolity and the flesh; and a focus on self and one's own power rather than the Lord's. On the other hand, a few arguments for true zeal include a zeal that is put on by the Lord; a result of true knowledge; zeal that is not showy but deep; and a result of genuine behavior. At the end, Dr. Lloyd-Jones charges believers to ensure they have true zeal for the sake of those who are lost. He challenges those who have heard the gospel and know the truth to be zealous and concerned for those who have not heard.
Recent Broadcasts
Featured Offer from From the MLJ Archive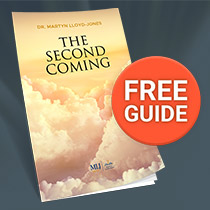 FREE Bible Study & Sermons: The Second Coming
The Second Coming of Christ is a dominant theme in the New Testament. In this study, Dr. Lloyd-Jones explains that the doctrine of the Second Coming is one of the most important for the Church to understand, since it is used by the Apostles to encourage Christians to persevere in the face of persecution.