Living in Christ
with Pastor Bob Hoekstra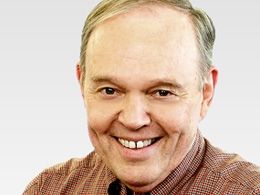 Counseling God's Way (3 Part Series), Part 3d
Friday, November 22, 2019
"...And His name shall be called Wonderful, Counselor..." - Isaiah 9:6 A tragic, growing crisis is facing the Lord's church concerning the ministry of counseling. An increasing number of churches and church leaders are forsaking God's way of counseling and turning to man's ways. They are relying more on psychological theories and less on the word of God. They are turning to the "experts" of the world, instead of to the family of God. Counseling God's Way is a call for God's people to return to Jesus as our Wonderful Counselor, so that we may avoid the pitfalls of following after man's wisdom, and trust the Lord Jesus for His infinite, reliable riches that are ours in Christ.
Recent Broadcasts
Featured Offer from Living in Christ

Humility and Faith
"God resists the proud, But gives grace to the humble."
—JAMES 4:6
"...through whom also we have access by faith into this grace in which we stand, and rejoice in hope of the glory of God."
—ROMANS 5:2
Two relational realities involved in living daily by the grace of God. 6 Audio CDs.